Thursday, March 21 – 6:00 pm
Boston Public Library, Copley Branch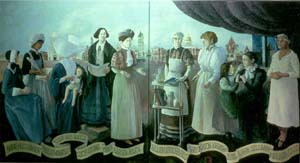 Reinstallation:
The Nine Notable Women Mural created in 1980 by public artist Ellen Lanyon recognizes the accomplishments of nine Boston women.  The painting, commissioned by Workingmens Cooperative Bank, is on loan from Simmons College.  The mural was "lost" when Simmons College took it down for renovations, but in 2002 was rediscovered and installed in the BPL through an effort led by BWHT Board member Michelle Jenney. Subsequently, in 2010, the mural was removed to make room for a special BPL exhibit. BWHT is thrilled to sponsor the reinstallation of the mural.
Author Talk:
Marmee and Louisa: The Untold Story of Louisa May Alcott and Her Mother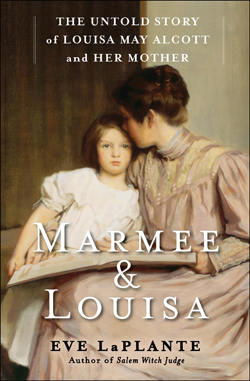 Louisa May Alcott was one of the most successful and bestselling authors of her day, earning more than any of her male contemporaries. Biographers have consistently attributed Louisa's uncommon success to her father, Bronson Alcott.  Award-winning biographer Eve LaPlante explodes these myths showing that it was Abigail May Alcott, who formed the intellectual and emotional center of her world and pushed Louisa to chase her unconventional dreams in a male dominated world.
Eve LaPlante is a great-niece and a cousin of Abigail and Louisa May Alcott. Winner of the 2008 Massachusetts Book Award for Nonfiction, she is the author of Seized and two other acclaimed biographies, American Jezebel and Salem Witch Judge.