Events & Exhibitions
Past Event: Breaking Ground: Remarkable Jewish Women in Boston History
Mother's Day Brunch: Sunday, May 13, 2012, 11:00 AM – 1:00 PM
A free multi-media presentation by librarians, Linda Stern & Helaine Davis and a tour of Vilna Shul and other sites on the North Slope of Beacon Hill.
At the Vilna Shul: Boston's Center for Jewish Culture 18 Phillips Street, Boston, MA 02114
Who was the first mother elected to the Boston school committee?
Who was a "mistress of disguises" when she repeatedly entered Jordan Marsh to organize the clerks?
Who was one of the first American nutritionists and linked proper diet with good health?
Who was known as: "The Last of the Red Hot Mamas" and began her career performing in blackface?
Learn answers to these questions and more! For more information: Vilna Shul, (617) 523-2324
RSVP: steven@vilnashul.org, linda.stern@gmail.com, helainedavis@gmail.com
Charles/MGH is the closest T stop.
Co-sponsored by the Vilna Shul and Boston Women's Heritage Trail
Past Event: Celebrating the Centennial of the Bread & Roses Strike
The 100th Anniversary of the Great Lawrence Strike of 1912,  popularly referred to as the Bread & Roses Strike, will be celebrated all year long in music, lectures, performances, and readings.
Did you know that half the workers in the mills in Lawrence in 1912 were women and children?
Did you know that the strike began when Polish women walked off the job in the Everett mill in Lawrence?
For more information: breandrosescentennial.org
Past Event: Louisa May Alcott's Orchard House Centennial Celebration, 1912-2012
Here are some of the upcoming events: Friday – Sunday, May 18 – 20: "Continuous Read" of Little Women May 26: Centennial Benefit Concert, Symphony Hall
For information on all the events and to see the Centennial calendar: http://www.louisamayalcott.org
Past Event: May 5: Women and Botanical Art
In the eighteenth century, women were encouraged to study botany as it was an acceptable activity. But how difficult was it for a woman to show or publish her botanical art or receive credit for her work in her time? What challenges still exist for women in the botanical arts?
Come hear the stories, presented by Carol Goven, in the most beautiful of settings, The Garden in the Woods, 180 Hemenway Road, Framingham, MA. The lecture, buffet lunch and tour are hosted by  MA-NMWA and the New England Society of Botanical Artists. Starts at 10 a.m. $25. www.ma-nmwa.org.
past event: May 13: 19th Century Women Activists and Reformers and the Back Bay Fens
Free Guided Tour sponsored by the Emerald Necklace Conservancy, 1-2:30 pm. Meet at the Shattuck Visitor Center, 125 The Fenway.
Past Event: May 10-19: "Two-Headed"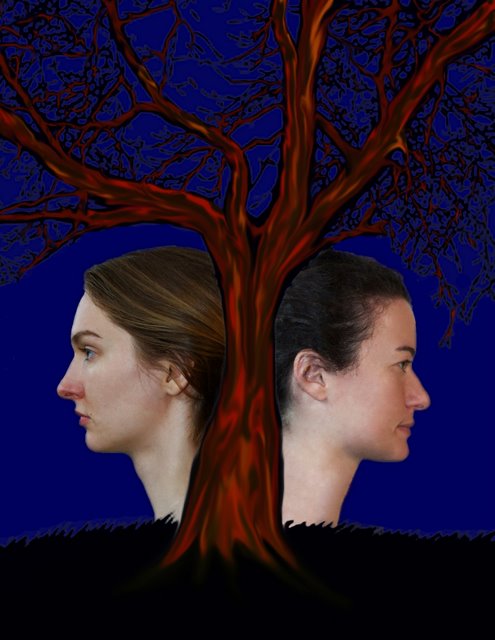 GAN-e-meed Theatre Project presents Julie Jensen's "Two-Headed", an intimate exploration of the friendship of two women on the frontier of Mormonism. They struggle to define themselves within the oppressive patriarchy and complex entanglements of plural marriage which define their culture. Calderwood Pavilion at the Boston Center for the Arts, 527 Tremont St., Boston. Tickets: $25, $15 Under 25 with ID, at BostonTheatreScene.com or 617-933-8600. For more info: www.GANemeed.org
past event: May 14: "At Home on Beacon Hill: 1885 to 1960"
Author June Hutchinson will present a talk based on her recently published book At Home on Beacon Hill: Rose Standish Nichols and Her Family. At the American Meteorological Society, 45 Beacon Street, 6 pm. Reception to follow.   Members $15 ~ Non Members $20.
BWHT 20th Anniversary Events
In 2009, the Boston Women's Heritage Trail celebrated its first two decades by sponsoring and co-sponsoring an outstanding series of programs and events. Throughout March 2009, International Women's Month, the calendar was packed with lectures, presentations, and special guided Trail walks. Those events are archived on this site.
As part of the 20th anniversary celebration, BWHT sponsored a Summer Institute for Boston grade 5 teachers. You can learn about the women's history projects they did with their classes here.